1980 - Blizzards Forecast For Glasgow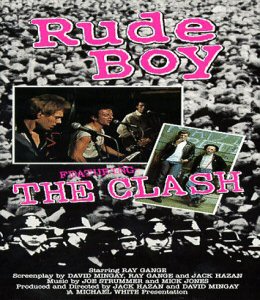 AC/DC front man Bon Scott is found dead on February 19th, 1980. The Apollo legend is found dead in the back seat of a car in a London Street after an all night drinking binge. His replacement Brian Johnstone claims to "feel" Bon's presence on the stage when he performs with the band on the Back in Black tour.

The movie Rude Boy is released featuring fans of The Clash blocking the streets outside the Apollo before the bands 1979 gig.

Canadian rockers Rush record their June Apollo shows. The Glasgow choir are tremendous on a version of "Closer to Heart" included on the bands "Exit Stage Left" Album.

The Undertones play a great show at the Apollo, and as reported in the Glasgow Herald Feargal had a little fun with the bouncers!

Hitting back - The Herald - 20 June 03

OUR story of bouncer brutality at the Apollo reminds George Marshall of an Undertones gig there during the original punk era. Bullying bouncers repeatedly prevented punks from pogoeing in the aisles, or even standing up.

This greatly annoyed everyone, including the Undertones' vocalist, Feargal Sharkey. Before the band's first encore, Feargal deftly swung his weighty microphone on its long lead, whacking it off the head of the unsuspecting bouncer standing beneath him with his back to the stage.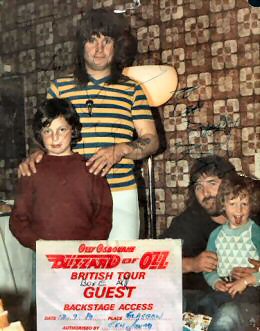 The 12 September saw another first when former Black Sabbath frontman Ozzy Osbourne brought his new band including the late Randy Rhoads to the Apollo. Blizzard of Ozz's first ever gig broke all records for the venue and the band played to a sold out crowd.

Sharon Osbourne remembers the show in her autobiography, Extreme. "...we were all really, really nervous. In the days of variety, Glaswegians were said to be the most difficult of any audience in Britain, especially on a Friday night, which this was, when they got paid and got pissed. I didn't tell Ozzy - he was nervous enough already, on and off the toilet shaking with stage fright. .....before the doors opened they were lining up round the block, and we were all in shock.

The show was unbelievable. At the end, Ozzy knelt down and kissed the stage. "Thank you, thank you, I love you, love you," he said, his voice breaking with emotion. And we all cried, the three of us: Ozzy, Randy and me, sobbing with tears of joy, and we could still hear voices from the auditorium calling for more...He had done it. He had fucking done it"

In this picture Ozzy and Lee Kerslake as seen with Scottish music promoter Robert Fields's children taken on that amazing evening for the Osbournes.