Green's Playhouse Memories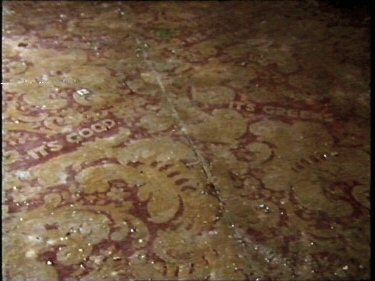 Following a concert at the playhouse in Febuary 1973 Elton John said that :

"We don't carry around a heavy mob, and if the stage is low we have to watch out for them. It took us an hour to get out of a building in Glasgow, and we've had to use decoys because we were trapped.

There were times when I thought the fans would rip us apart. I'd rather they lined up for two hours and I signed autographs for them, but they wouldn't do that."

All of this despite the fact that Rod Stewart had walked onto the Apollo stage and presented Elton with a bunch of flowers for his upcoming birthday.

During a Hollies concert at the Playhouse one fan wrote:

"Then a really strange thing happened. The band announced that they had a surprise number for us to listen to, but if we weren't quiet we would miss it!

Then without any backing whatsoever, they began to sing, in their beautiful and well known harmonies, "Amazing Grace". The reaction of the audience was incredible. As their voices rang out so clearly, we all quietened down, and then an amazing hush descended upon that old, ugly and horrible theatre.

You could have heard a pin drop, and it seemed that we had been transported to a wonderful far off place. NOT ONE PERSON STIRRED, they just listened in awe, mesmerised by the sounds they were hearing.

We just stood there, bathing in the beautiful music. The whole audience, who not long before were going crazy, but that song silenced them. It was truly a golden moment. When the lads finally finished and stopped singing, still no-one moved an inch. It was so quiet that it was eerie.

Then the applause rang out, first just one set of hands clapping, gradually followed by others, until it was deafening. We all screamed, cheered and shouted for more. In fact we nearly raised the roof off that old theatre. I don't think there ever has been, or will be again, a reaction like that, to such a Golden Moment".

It appears to Apollomemories that the venue's legendary atmosphere existed even then.

Despite its success in bringing music and cinema to Glasgow and almost 50 years since it had opened, the Green's Playhouse closed on the 30th June 1973.

What was to follow could never have been imagined by Bert and Fred.